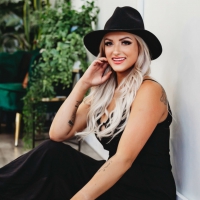 Chelsea Waller
Founder/Owner Jourynyman & Senior Stylist


change service provider
Hello, and Welcome to the House Of Hair Online booking page.
Our address is 10418 - 99th Ave #105 in Grande Prairie.
The advantage of this system is that not only do you get the ability to place your own booking, but you can also setup your account to remind you of your
appointment by email or text message automatically.
All you have to do is setup an account the first time you use the system - don't worry, it's quick and easy to do - and voila! Please to remember to book the correct
service and time to complete the service. You can also add notes before confirming the booking. Please do so if your wanting something out of the norm. This way we can assure all products are here to complete the service. Example, Rose Gold, Metallic Lavenders, Perms etc.
Returning customers can use same login as before. We recommend setting a password if you haven't done so yet.
We have now added the option to allow clients to add themselves to waiting list.
Thanks for everything you all do and HAPPY BOOKING!!!
If you have any questions or concerns, need to cancel within the 24hrs before an appointment please don't hesitate to contact us.
Via text or call is best!
Cheers
Cancellation Policy
House of Hair Policies.
STRICT AND ENFORCED 24HR CANCELATION POLICY
Please understand that when you forget or cancel your appointment without giving enough notice, we miss the opportunity to fill that appointment time, and clients on our waiting list miss the opportunity to receive services. Our appointments are confirmed 24 hours in advance because we know how easy it is to forget an appointment you booked weeks, or months, in advance.
Less than 24 hour notice will result in a 25% charge of the service you were to receive.
"NO SHOWS" will be charged 50% of the reserved service amount. 3 NO SHOWS will result in account suspension to further book at our salon.
This cancellation policy allows us the time to inform our standby guests of any availability, as well as keeping our House of Hair team members' schedules filled. Thank you for respecting our time.
REFUND POLICY
WE PRIDE OURSELVES ON PROVIDING YOU WITH EXCEPTIONAL SERVICE AND EXCELLENT COSTUMER CARE. We DO NOT issue refunds on Salon services. However, should you have any questions or concerns about the service you have received in the salon, PLEASE notify the salon within 2 DAYS of your service. If you are unsatisfied with the work performed, we require that you return to the salon so that your hair can be visually inspected. At this time, we will make every effort to make a "game plan" to meet your satisfaction by rescheduling you with the stylist who performed the initial service. Adjustments are made available to you at no cost ONLY WITHIN the 2 days of the initial service.
We also DO NOT issue refunds or exchange on any product you purchase from House of Hair.
Gift Certificate sales are FINAL.
Hair extension Deposits are NON-REFUNDABLE.